My pal Rebecca David interviewed Rebecca Sugar for Canadian Animation Resources. (coincidentally, the PR person that arranged it was named Rebecca as well) Want to hear their actual voices?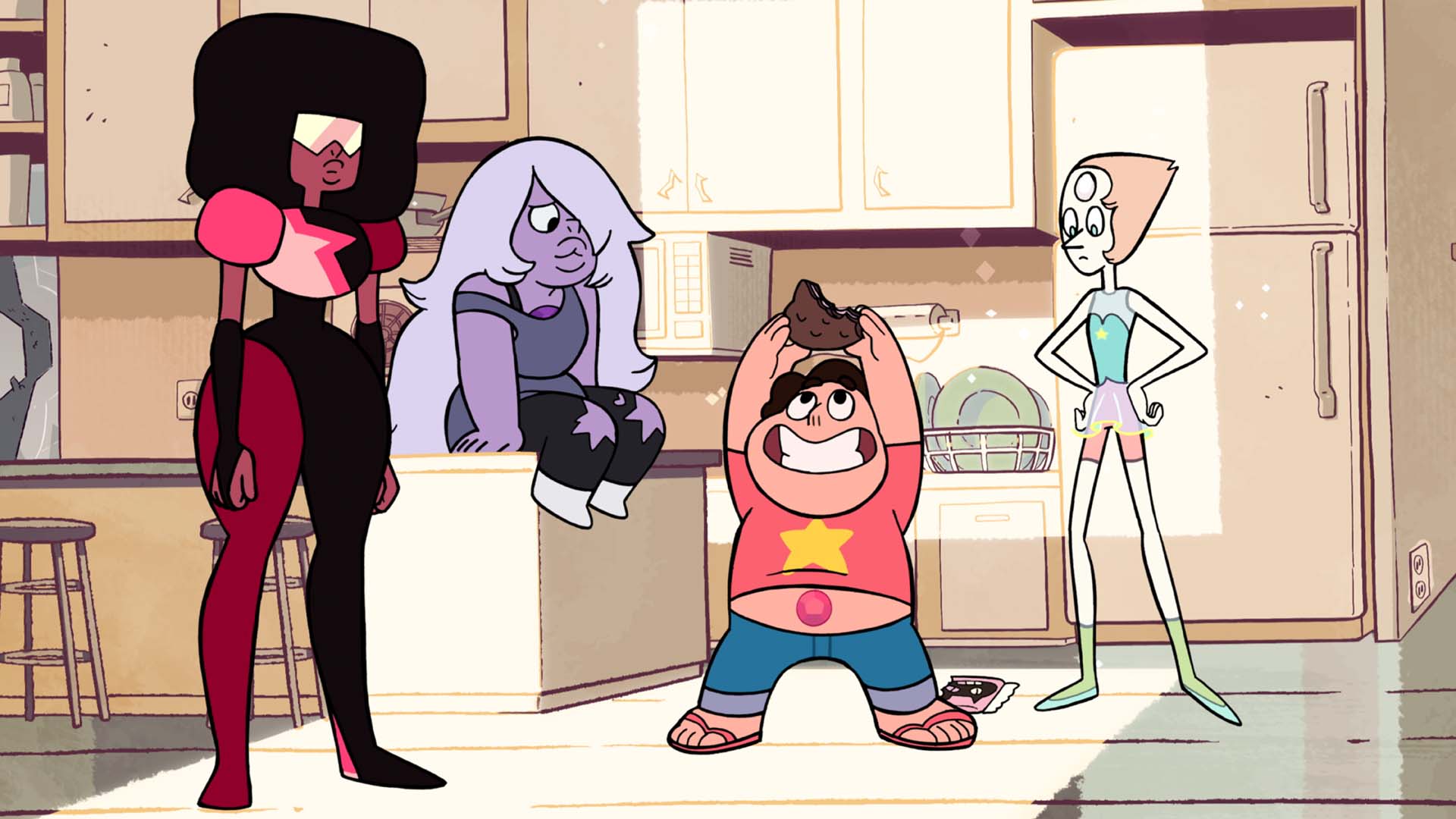 I've mentioned this thing on here a few times this week, but it's finally done! back on Monday, musician Buck 65 published a thank you track for his 40 000 followers on Facebook. For some reason, this struck a cord with me, and I contacted about 20 of my friends and colleagues, and spontaneously, an anijam sprouted. Within about 24 hours, we had this, a video to accompany Buck 65's track. Enjoy.
Another short clip for our 40K thank you vid. This one's from the Mathew Den Boer. Cool beans.
Here's one of Kyu-Bum Lee's amazing short contributions to the 40K Anijam! I'm going to tease a few of these out while we get the final edited together.
Enjoy.
Just a little something to say thanks for the 40,000 Facebook likes.
On Monday morning of this past week, I got an update on Facebook from Rich Terfry, otherwise known as Buck 65. He'd just hit 40 000 "likes" on his fan page, and recorded a little thank you track for the fans.
I like Rich.
I used to listen to him on CBC when I had a commute. He's genuine, and kinda dorky charming. And that's what this track is.
And for whatever reason, I got all fired up about making something. What followed over the next 24 hours was a spontaneous anijam, with about 2 dozen animators offering up a couple seconds each of various characters mouthing the words "thank you", or "thanks", or signing it. It was tremendous how many people just wanted to do something, to take part. We're getting it all edited together between projects here at Smiley Guy, and should have it ready by tomorrow. We're going to send it to Rich as soon as it's good to go.
I'm a very grateful fella. Maybe that's why this stuck. And after the amazing response from the animators I contacted, I'm even more grateful.
dogs. not sure which one I prefer. the little guy is simpler, which is easier in some ways. but the second one gives me more to play with, and probably more room to cheat.
Some dev art from a project that sadly went nowhere. With some assistance from studiomate Peter Habjan.
original sketch for Captain Canuck promo poster, plus the finished product.
Rough sketches for the animated Captain Canuck.
Yellowjacket redesign from a few years back. Still needs some work.
Kalman's really killing it on these pages.
Unveiled at the Captain Canuck panel at this past weekend's Toronto ComiCON, the first 3 pages of our brand spanking new Captain Canuck comic series, coming later this year, official announcement soon.

Lineart by me, colors by the amazing Jim Charalimpidis
Guys With Pencils Ep 152 - Holy Horse Balls! Someone Stole My Art!

Katie Shanahan and J. Bone have joined us this week to talk about THEFT! specifically, Art Theft. Why Katie and J. you ask? Well because they are victims of having their own pieces of artwork stolen, traced and displayed without having any source credit to the original works or creators! This is a really interesting topic and we were very lucky to have such wonderful artists who can give their accounts as to what steps they took once they realized their work had been stolen.

To find out more about Katie and J. Follow the links below: